Meet Mike Griswold, an agent with Sold Buy the Sea in the Hampstead office.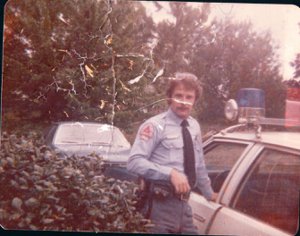 One of the first things you will notice about Mike is his friendly and personable demeanor. Outside of real estate, Mike loves the Topsail area, specifically the fishing scene and loves spending time at the ocean. He recommends the North Topsail area for beaches as it is "a bit quieter and not as crowded". An avid animal lover, Mike and his wife have two dogs (Lilly and Dude) and four cats (Bubba, Massey, Rosie and Boo).
Originally from Fuquay-Varina, Mike lived almost his entire adult life in the Raleigh and Cary area. Although he and his wife moved to Holly Ridge in 2019, he has been involved in the area's real estate market since 1999 with his personal investment properties. Mike first started his career in Real Estate in 1996 as a means of understanding his properties. A few years later, he started his own investment company with friends but has since decided to focus on assisting others in his area. His passion and love for the coastal area is clear in his work.
Currently, he works with buyers and sellers throughout all phases of the real estate transaction and his favorite part is:
"Seeing customers faces or hearing their voices once they have secured a contract."
What is your dream vacation?
A week in Tuscany countryside and a concert by Bocelli in his hometown.
Is there a must-do local activity that you would recommend to an out-of-towner?
Karen Beasley Sea Turtle Rescue and Rehabilitation Center, Aka the Sea Turtle Hospital
What is your favorite season?
Spring
You can get in touch with Mike for all your real estate needs at 910-803-3343 or grizzync@gmail.com